I. Product description:
Magnesium sulfate monohydrate powder mgso4.h2o
Magnesium sulfate is a chemical compound containing magnesium and sulfate.
It is often encountered as the anhydrous MgSO4. Also we have MgSO4.H2O (Magnesium Sulphate Monohydrate 14168 73 1 (Kieserite))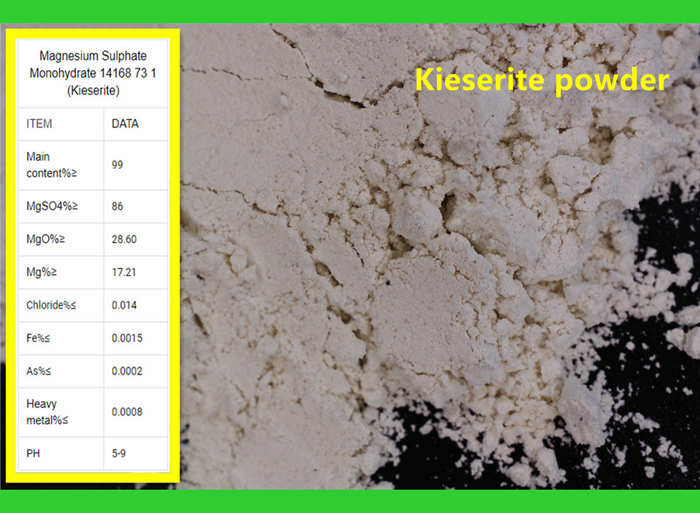 II. Package:
Packaging Details
25kg or 50kg pp woven bag with inner film bag ; (This is our common package)
1000kg pp woven bulk bag with innder film bag ;
1250kg pp woven bulk bag with innder film bag ;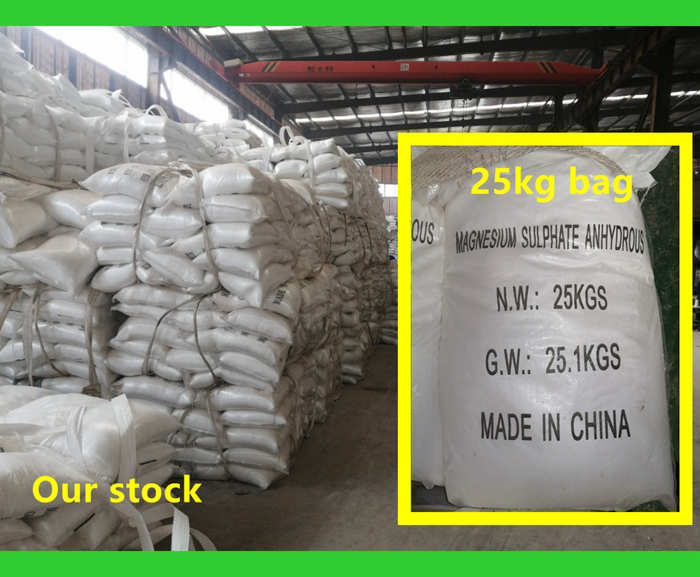 III. Company information:
Tianjin Xingyu Fertilizer Industry Co.,Ltd (Referred as XYF )is specialized in magnesium sulphate. We have three main products, that is, magnesium sulphate anhydrous, Magnesium Sulphate Monohydrate 14168 73 1 (Kieserite) and magnesium sulphate heptahydrate. XYF adopts ISO 9001:2015 system to control the quality. Normally, we will provide COA to our clients.
Our factory covers an area of about 20000 square meters. We have three workshops, covering an area of about 8000 square meters. The annual output of magnesium sulphate can reach 80000 MT, which are mainly exported to all over the word, especially to Malaysia, South Korea, Japan, Thailand, Canada, Australia, and so on.
IV. Magnesium Sulphate Monohydrate 14168 73 1 Application
1. Used as raw material for manufacturing magnesium salt.
2. Used as chemical reagent and analytical reagent.
3. It is used in the printing and dyeing industry. In the printing and dyeing industry, it is used as the color developing salt of blue dye and the alkali absorbing agent in black solution to ensure that the pH value is between 6 and 7 to achieve uniform dyeing. It can also be used as cement fire retardant, papermaking filler and weighting agent for textiles.
4. Feed additive, anhydrous magnesium sulfate is mainly used in feed additives as a supplement to trace element magnesium and in the production of veterinary drugs.
5. It is used as a laxative in medicine and is clinically used for catharsis, cholagogic, anticonvulsant, eclampsia, tetanus, hypertension, etc.
6. Used as fertilizer for potted plants or magnesium deficient crops, such as tomatoes, potatoes, roses, etc.
7. It is also used in tanning, explosives, papermaking, porcelain and other industries.