Product Information:
Name: Magnesium sulphate heptahydrate
Other name: Solid water soluble fertilizer
MF: MgSO4.7H2O
Purity: 99.5%min
Size: 1-3mm
CAS NO.: 10034-99-8
Appearance: White Crystal granular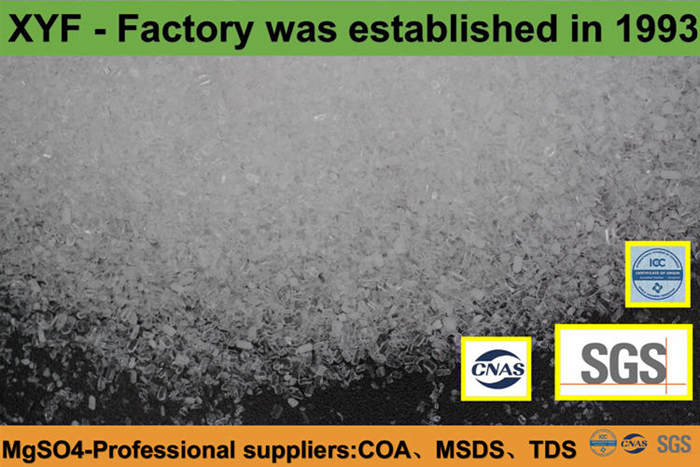 Company / Factory Profile:
Tianjin Xingyu Fertilizer Industry Co., Ltd., is a manufacturer of solid water soluble fertilizer in China. We are specilized in agricultural grade and industrial grade magnesium sulphate, especially magnesii sulfas heptahydrate.
We have a professional production workshop to produce this product. More than 100 tons per day. And a professional experimental testing room was set up in this workshop. It is used to detect product quality at any time to ensure the quality control of prenatal, medium and postpartum.
Convenient geographical location:
The factory is located in the industrial park with convenient transportation; T

he factory is 5km away from the national road, which is convenient for vehicle transportation;

The factory is 80km away from Tianjin Port, which is convenient for sea transportation
Packaging details:
For shipping via containers:
Common package: 25kg/PP bag, with neutral English marks( Can customized)
Other package: Jumbo bag with 1 tons or 1.1 tons or 1.25 tons (Logo can customized)
For shippping via bulk vessel: 25kg/ PP bag into 1250kg jumbo bag.
Besides, we can also customized the package as customers' requirement.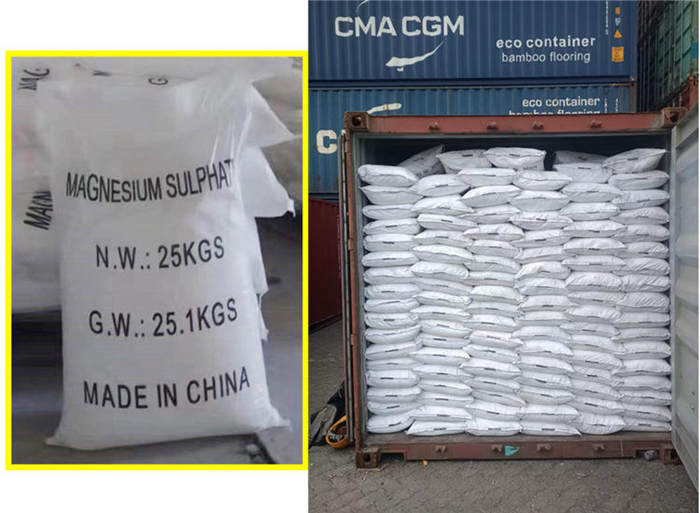 Application:
In the industrial production of polymer materials such as ABS and EPS, magnesium sulfate heptahydrate is used as a polymer emulsion coagulant.
In the industrial production of man-made fibers, magnesium sulfate heptahydrate is a component of the spinning bath and an important auxiliary material for viscose fibers and vinylon fibers.
In the pulp production of the paper industry, magnesium sulfate heptahydrate is used to increase the selectivity of oxygen leaching of lignin, improve the quality of cellulose, and save product usage.