Basic information:
Name: Magnesium sulphate heptahydrate
Other name: magnesium sulphate 7h2o
Size:Purity:0.1-1mm
Chemical Formula:mgso4 7h2o
Molecular Weight:246.47
Purity: 98%
CAS NO:10034-99-8
Solubility:Soluble in water, slightly soluble in ethanol and glycerol
Notice:Easily weathered in the air.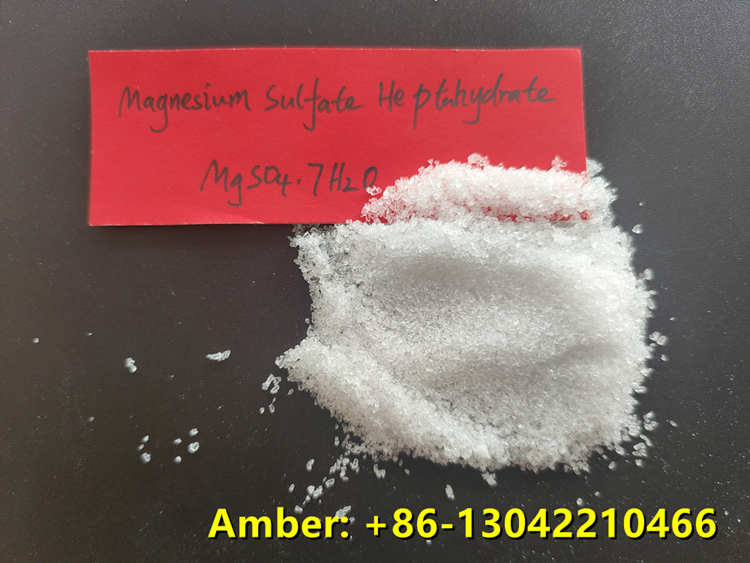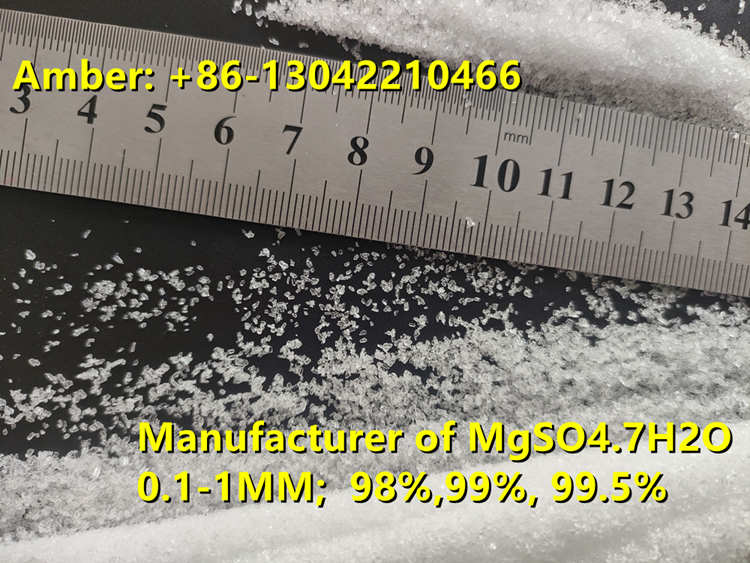 Magnesium sulphate 7h2o characteristics:
For appearance , it is white crystal, odorless, bitter. It looks very like white sugar, but for Agriculture grade and Industry grade can't eat. We also have food grade.
The magnesium sulphate mgso4 7h2o in the picture belongs to agricultural grade and is often used for drip irrigation and sprinkling irrigation, which is directly soluble in water. Because it is 100% soluble in water, it is often used in large-scale forage breeding, orchard, forest, etc.
Notice:Easily weathered in the air, so that, please store in a dry and cool place after purchasing.
Package & Loading of magnesium sulphate 7h2o :
Package:
Common is 25kg PP+PE bag with or without pallet.
Jumbo bag or 25kg bag plus jumbo bag for 1000KG/1100KG/1250KG
Remark:
The package can customized and the weight also can customized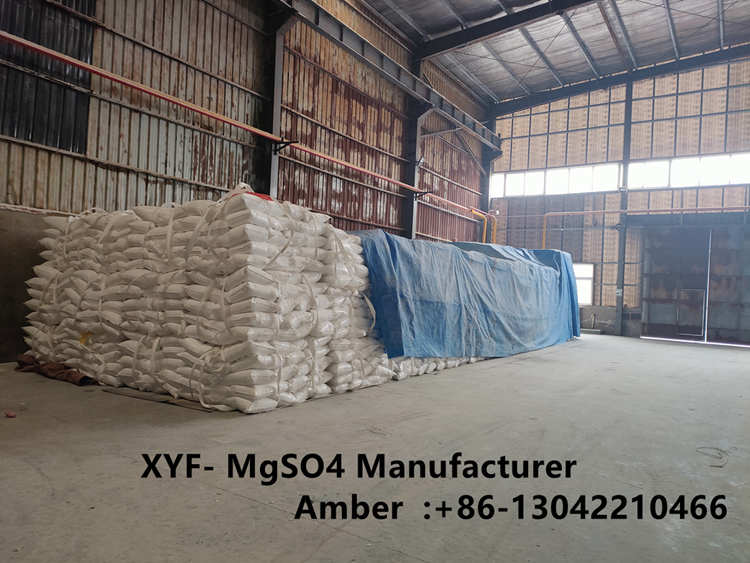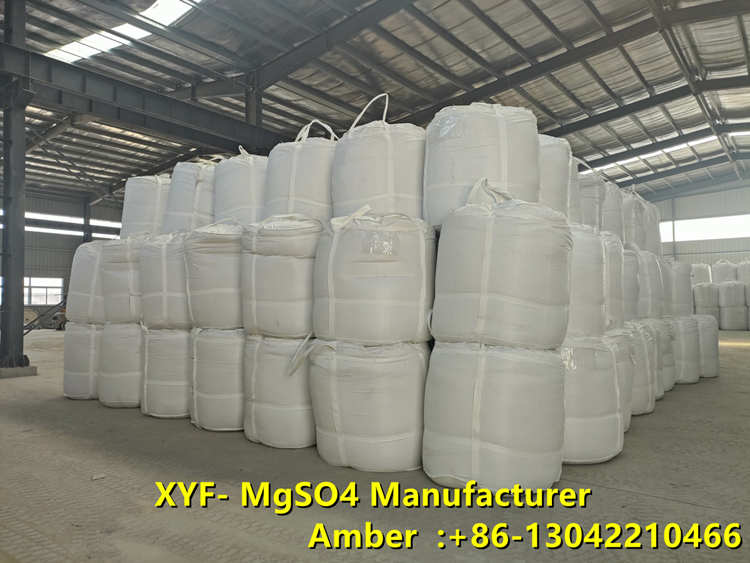 Loading:
As picture: On 20FCL, it common is 25kg bag loading in directly (Can load 27 tons); Also can 25kg bag with pallet (Can load 24 tons).
Others: It can loading in Bulk ship---It need Jumbo bag.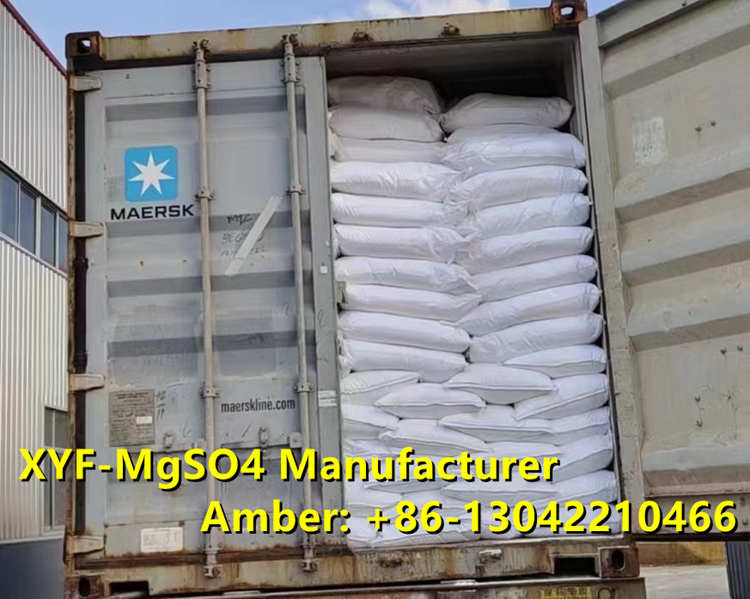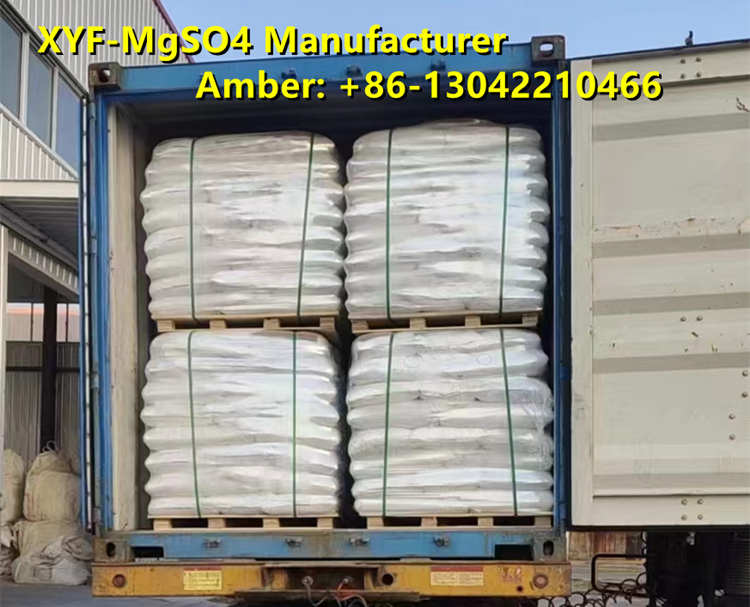 Customer visit of magnesium sulphate 7h2o
Our factory was established in 1993, have three warehouse: Magnesium sulphate anhydrous warehouse; Magnesium sulphate monohydrate ---Kieserite warehouse; magnesium sulphate mgso4 7h2o warehouse;
Because of the local advanced irrigation system, the Brazilian customer has a high requirement for the water solubility of fertilizer, so he chose our company's magnesium sulphate 7h2o, so he specially came to visit the factory and signed a follow-up contract.
Welcome customers from other countries to visit the factory.