Basic information:
Product Name: Magnesium sulphate heptahydrate
MF: mgso4 7h2o
Purity: 99.5%min
Size: 0.1-1mm
CAS NO.: 10034-99-8
Appearance: White crystal

Our Factory:
Tianjin Xingyu Fertilizer Industry Co., Ltd, a professional manufacturer of magnesium sulphate in China and we not only is a water soluble fertilizer manufacture but also a farm fertiliser suppliers, whose factory was founded in the year 1993, located in Jinghai Tianjin, which is only 80km from Tianjin Port.
We-water soluble fertilizer manufacture have several professional production lines after about 30 years development. We mainly produce the magnesium sulphate products as below: magnesium sulphate heptahydrate (mgso4 7h2o), magnesium sulphate anhydrous, magnesium sulphate monohydrate, kieserite.
We sincerely hopes to establish a mutually beneficial and win-win cooperation relationship with you!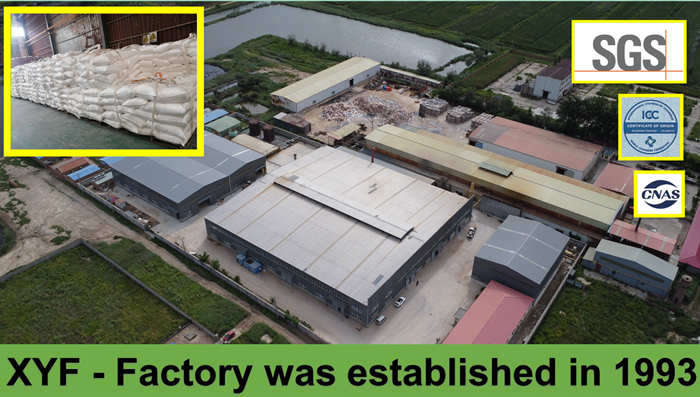 Packaging Details:
1. 25kg/pp bag;
2. 50kg/pp bag;
3. 1000kg big bag;
4. 25kg/bags into big bag;
(Remark: For shipping via containers, pallets are also avaliable, it can be with or without pallets according to your request.)
Application:
In agriculture: Magnesium sulphate heptahydrate (mgso4 7h2o) is a kind of double nutrient fertilizer, which is rich in Mg and S. Sulfur and Magnesium are the medium elements of crops, and they are the fifth and sixth major nutrient elements of crops. In agriculture , we can called farm fertiliser suppliers, They can not only increase the yield of crops, but also improve the taste of fruits.
In light industry: It can be used to produce fresh yeast, monosodium glutamate, beverage, mineral water, health salt, sea crystal and calcium hydrogen phosphate stabilizer in toothpaste production.
In food additives: Mgso4 7h2o is used as nutrition supplement, curing agent, flavor enhancer and processing aid.
In film and television industry: Magnesium sulphate heptahydrate (mgso4 7h2o) can be used as artificial snow for the filming drama group. For its color is as white as snow, also the size is similar.
Certifications:
We have obtained the following certificates, and there will be more certificate in the future.
1. CERTIFICATION OF QUALITY MANAGEMENT SYSTEM: GB/T19001-2016/ISO 9001: 2015
2. Certification for Safe Transport of Chemical Goods
3. SGS Report No.: MCHTJ2101826-01
4. DGM: Identification and Classification Report for Air Transport of Goods