Magnesium Sulphate Heptahydrate: fertilizer production plant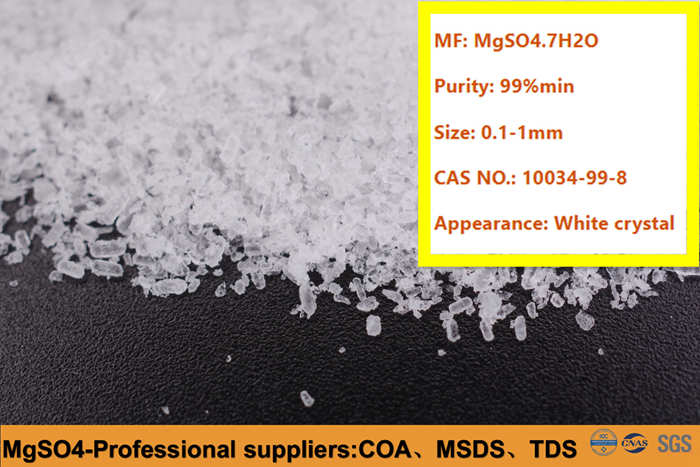 Factory and Company Profile:
Tianjin Xingyu Fertilizer Industry Co., Ltd., is founded in 1993. Our factory is located in Tianjin, which is near Tianjin Port. It is only 80 kilometers from our factory to Tianjin Port. Our annual capacity can reach 80000 tons. There are three main products: heptahydrate magnesium sulphate (fertilizer production plant), anhydrous magnesium sulphate, monohydrate magnesium sulphate, especially fertilizer magnesium sulphate use in agriculture.
Normally, the production time is 7-15 days, it is also depends on the quantity of the goods.
We can provide professional OEM and ODM service, as well as before-sales and after-sales service.
Packaging details:
For containers, we recommend 25kg/PP bag, usually the 25kg bag is with neutral English mark, "Magnesium sulphate, N. W.: 25KGS, G. W.: 25.1KGS, MADE IN CHINA". It is also available with the lot number, manufacture date, and other information as customers' requirement. Also 1000kg or 1200kg jumbo bag is acceptable.
For bulk vessel, we recommend 25kg/ PP bag into 1250kg jumbo bag, in order to protect the goods. The color of the bag sling can be customized, such as red, blue, green, black, yellow.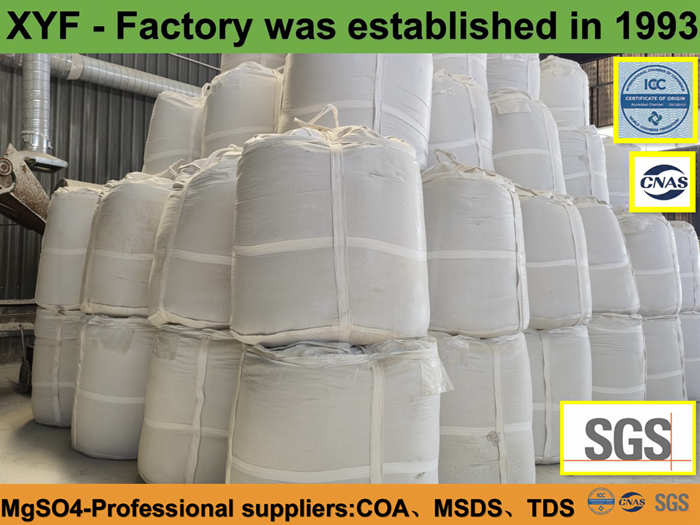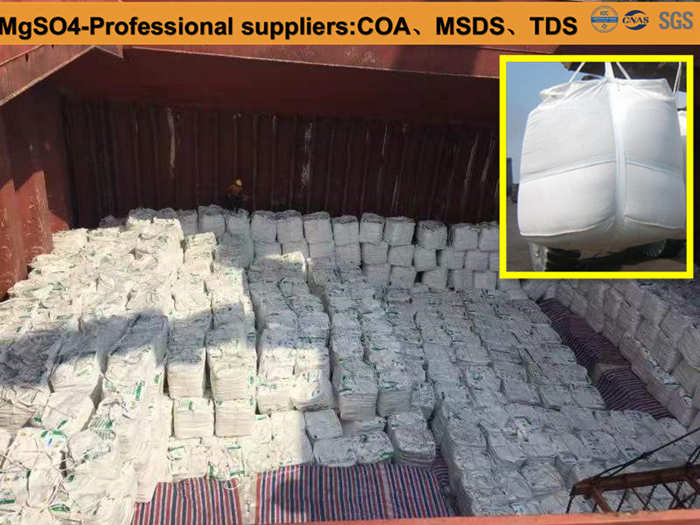 Application of

fertilizer production plant:
The magnesium sulphate heptahydrate can be used as fertilizer, water soluble fertilizer, or the material of compound water soluble fertilizer. The water soluble fertilizer is usually used for irrigation after dissolving in water.
In agriculture, magnesium sulphate 7h2o is a kind of double nutrient fertilizer with high quality (containing Mg and S). Sulfur and magnesium are the medium elements of crops, and they are the fifth and sixth major nutrient elements of crops. They can not only increase the yield of crops, but also improve the taste of fruits. Magnesium is a component of chlorophyll and pigment. It is the only metal element in chlorophyll. Magnesium can promote photosynthesis and the formation of carbohydrate, protein and fat.