Product information:
Name: Ammonium sulphate
Other name: Ammonium sulphate factory
Chemical Formula: (NH4)2SO4
Molecular Weight: 132.14
HS CODE:3102210000
Appearance: White to light yellow granule
Solubility:Insoluble in alcohol, acetone and ammonia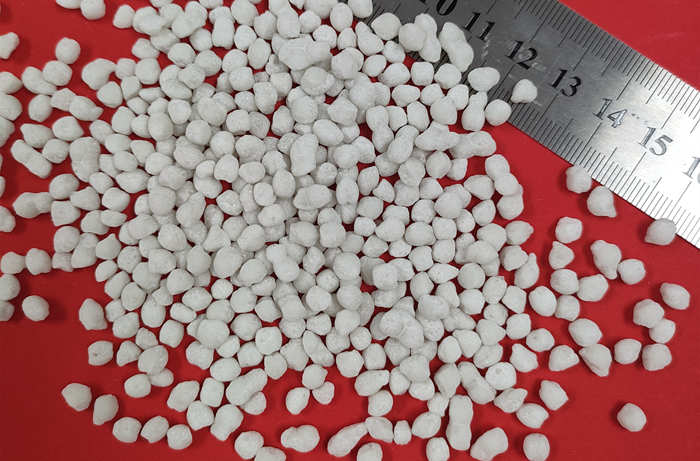 Package and Certificate:
Package: 50kg/pp bag
Other package:
Small bag : 25kg/pp bag ;
Big bag : Jumbo bag for 1 tons/1.1 tons/1.25tons
25kg bag plus jumbo bag / 50kg plus jumbo bag
Certificate:
We have set up the corresponding testing laboratory in the factory for product detection at any time, and issued the corresponding COA
Other certificate:
We can accept third -party testing agencies for testing
Application:
For agriculture of ammonium sulphate factory:
An excellent nitrogen fertilizer (commonly known as Feitian powder), which is suitable for general soil and crops. It can make branches and leaves grow vigorously, improve fruit quality and yield, and enhance the resistance of crops to disasters. It can be used as base fertilizer, topdressing and seed fertilizer.
Especially: cucumber, lychee, banana, corn, wheat, potatoes and other crops and fruits. Can increase the output of crops. Promote the synthesis of chloroplasts, increase fruit particles size, and reduce yellow phenomenon of leaf surface.
For Industry of ammonium sulphate factory:
It is a catalyst for food sauce. The nitrogen source of yeast in fresh yeast production, acid dye dye dye agent, and leather ash. Especially for dyeing for fabrics, it is a good dye color
For pharmaceuticals of ammonium sulphate factory:
It can be used for medicine additives, add: "nitrogen" elements and "sulfur" elements. Promote the absorption of the two elements in the human body
Contact:
Amber Li
Whatsapp/Wechat/Mobile: +86-13042210466
Email:liamber@xingyutj.com
Web:www.xyfertilizer.com
ADD:Room 1305,Xingyu Building,Jinde Road,Jinghai Distruct,Tianjin,China 301600