Product Information:
Name: Ammonium sulphate (Crystal)
Other name: Ammonium sulfate plant
Appearance: Crystal
Size: White or off-white
MF: (NH4)2SO4
Solubility:Insoluble in alcohol, acetone and ammonia
HS CODE:3102210000
Output: 30000 tons/month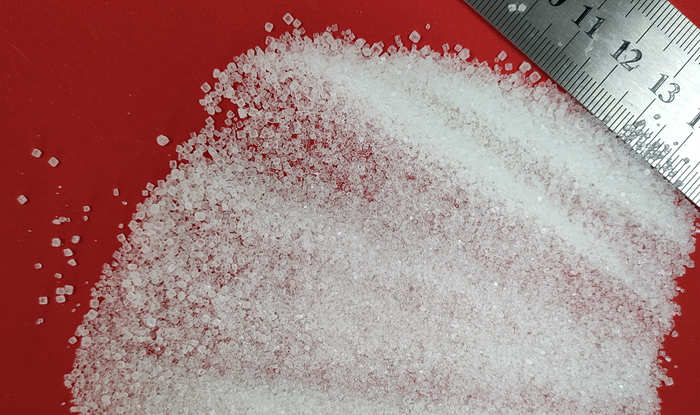 Ammonium sulphate plant (IUPAC-recommended speling;also ammonium sulphate in British English),it is an inorganic salt with a number of commercial uses.the most common use is as a soil fertilizer,it contains 20.5% nitrogen as ammonium cations,and 24% sulfur as sulfate anions.
Ammonium sulfate plant application:
For ammonium sulfate plant is a dual element fertilizer, with "N" element up to 21% and "S" element up to 24%. These two elements are essential for plant production. It can promote the growth of plants
(1) Ammonium sulfate plant Can be used as nitrogen fertilizer and sulfur fertilizer;
(2) (NH4)2SO4 is suitable for the production of low concentration of compound fertilizer .Comparing to other varieties of nitrogen fertilizer such as Urea, it has advantages of good granulation performance advantages and without chloride ions.
(3)Especially wheat, potatoes, grapes, beets, cucumbers, oranges and other fruit crops. For such "fruit" crops, it will increase the plumpness of the fruit, improve the taste of the fruit, and make it taste better.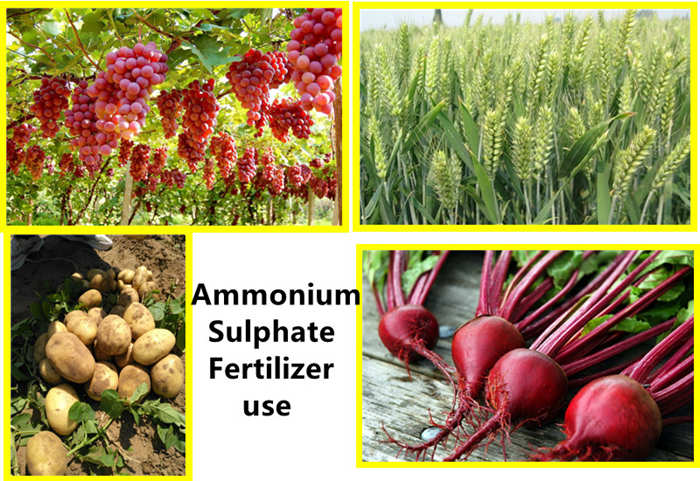 Package and loading:
Package of Ammonium sulfate plant:
Common is 50kg bag. The words in package can customized
Other package: Bulk vessel or as client's request.
No pallet: 26 tons/container, 26MT / 20'FCL. Pallet: 1.2 tons /pallet, 24tons/container
Loading of Ammonium sulfate plant:
Common is 20 FCL, as picture. It can load 27 tons/ container
Other is bulk ship.
Remark: Bulk cargo ships are our characteristics: our company has been specialized in distributing bulk cargo ships for more than 10 years, and has understood various characteristics of bulk cargo ships. Every year, up to 100000 tons of goods are sent to various places through bulk cargo ships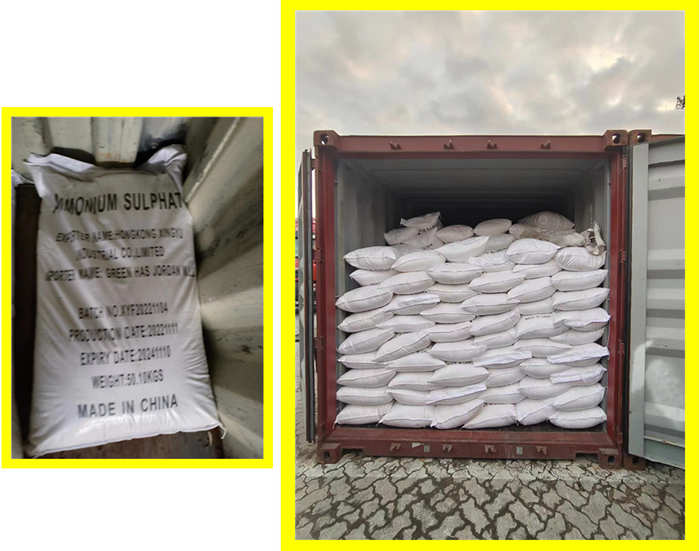 Contact:
Amber Li: +86-13042210466