Product information agricultural fertilizer suppliers:
Magnesium sulfate is a chemical compound containing magnesium and sulfate.
It is often encountered as the MgSO4.7H2O. Also we have MgSO4.H2O, MgSO4.
1) Name: Use of magnesium sulphate fertilizer
2) Size: 2-4mm, we also have 0.1-1mm, 1-3mm, 4-6mm
3) Molecular weight:246.47
4)Raw material:Magnesium oxide,sulfuric acid98%,water,circulating liquor
5) Other name:Epsomsalt, sal amarum, Agricultural fertilizer suppliers
6) Solubility: Soluble in water, slightly soluble in ethanol and glycerol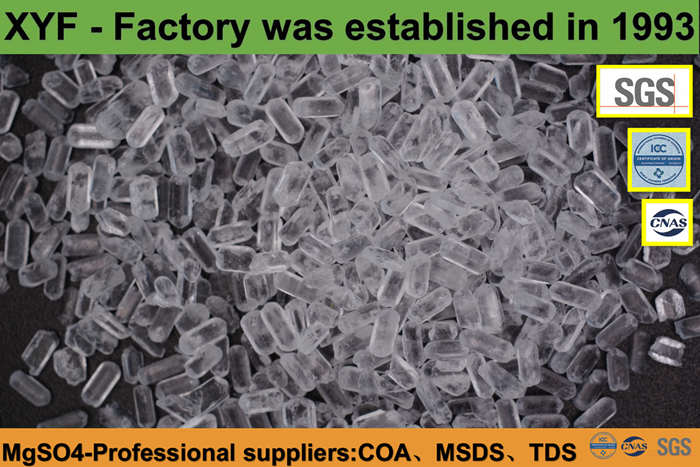 Package:
1) Common Package:25kg/pp bag with or without pallet
1000kg jumbo bag , 1100kg/1250kg jumbo bag
2) Other package: Supply different color: White, Blue, Red and others
Supply OEM bag and your Brand bag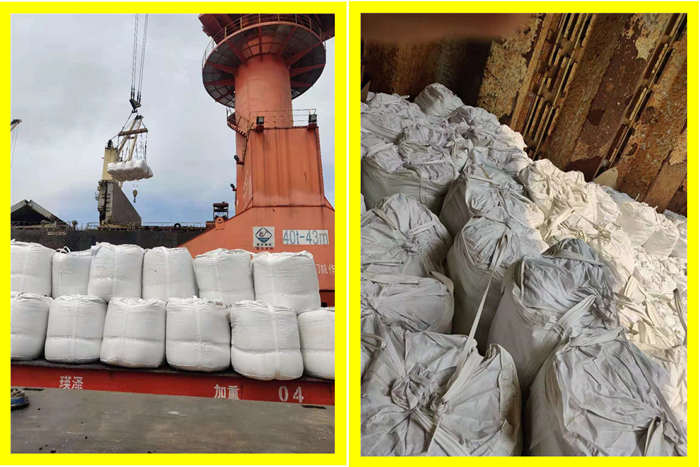 Agricultural fertilizer suppliers for use :
1. In agriculture:
Use of magnesium sulphate fertilizer: because magnesium is one of the major components of chlorophyll. It is often used in potted plants or magnesium deficiency of crops, such as tomatoes, potatoes, roses, etc. It can increase the yield of crops and improve the yellowing of plant pages.
2. In food industry:it is used as nutritional supplement, solidification, the flavor increase, process helper, brew additive.
3. In feeding: Feed grade magnesium sulfate act as magnesium supplements when used in processing feed.
4. In industry:It is used for paper making, ABS,PVC resin synthesis additives ,porcelain, mineral water additives and so on. And magnesium sulfate is also used in medicine.
Company Information:
Tianjin Xingyu Fertilizer Industry Co.,Ltd (Referred as XYF). Our company was founded in 1993. It has been 29 years so far. Our factory is located in the Industrial Zone of Chenguantun Town, Jinghai District, Tianjin City, which is only 80 kilometers away from Tianjin Port. Therefore, we have a good location and convenient transportation, which provides favorable condition for our export business.
Our main product is magnesium sulphate anhydrous, magnesium sulphate monohydrate, magnesium sulphate heptahydrate (Agricultural fertilizer suppliers). For these three products , for these three products, we have three production workshops specializing in the production of corresponding products.
Welcome friend to inquiry.