Magnesium sulfate heptahydrate SGS test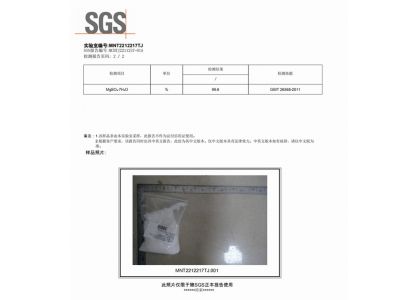 The magnesium sulfate heptahydrate produced by us Tianjin Xingyu Fertilizer Industry Co., Ltd. have been tested by SGS, the report shows that the content of MgSO4.7H2O for wet type magnesium sulphate heptahydrate can reach 99.6%, and the test standard is GBT 26568-2011. Usually it is said to be magnesium sulphate heptahydrate 99%. Besides of wet type, we also can produce dry magnesium sulphate heptahydrate, whose main content is 99.5% at least.
Our factory was established in the year 1993, it has been more than 30 years so far, which main produce magnesium sulfate heptahydrate, magnesium sulphate anhydrous, magnesium sulphate monohydrate and kieserite.