1500.2 MT Kieserite granular loading the bulk vessel - 10th, Oct., 2023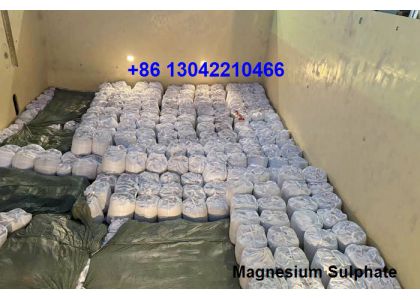 The 1500.2 MT of granular magnesium sulphate kieserite magnesium fertilizer we shipped to Tianjin port at the end of Sep. have been loaded the bulk vessel on 10th Oct. and are ready to sail to the destination port of Buenaventura, Colombia.
It can be seen from the photos that the cargo is neatly placed in the cabin, which can better protect the cargo and keep it dry.
Product Name: Granular magnesium sulphate kieserite magnesium fertilizer
Appearance: White granule
Size: 2-5 mm
CAS No.: 14567-64-7
Purity: Water soluble MgO 20%, Sulfur (as SO4) 16%
Quantity: 1500.2 MT
Packaging: 1300kg big bags
Port of shipment: Tianjin, China
Destination country: Buenaventura, Colombia
Means of transport: Via bulk vessel by sea.
Kieserite magnesium sulphate granular is usually used as magnesium fertilizer, which is rich in Mg. Magnesium is particularly friendly to fruits, and sufficient magnesium nutrients can make the taste of fruits better and sweeter. Therefore, sugarcane, grape, and banana plantations require a large amount of kieserite magnesium fertilizer.