Delivery journal - 20th, June., 2023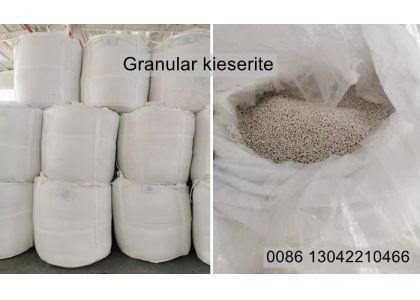 A regular customer from Ghana ordered 2100.8 MT of kieserite granular magnesium sulphate, total 1616 bags, and it will be shipped to the port of Tema via bulk vessel by sea.
Product Name: Kieserite granular magnesium sulfate
Appearance: Off-white granule
Size: 2-5 mm
CAS No.: 14567-64-7
Purity: T.MgO 27%min, W.MgO 20%min, S 16%min
Quantity: 2100.8 MT
Packaging: 1300kg big bags
Sailing date: At the beginning of July.
Port of shipment: Tianjin, China
Port of destination: Tema, Ghana
Means of transport: Via bulk vessel by sea.
There are also 1200MT of kieserite granular magnesium sulphate stocked in our warehouse. They are packaged in 1300kg big bags within inner bags. And there are also 200 MT of kieserite granular packaged in 50kg big. For 50kg bags, they are suitable for shipping by containers, while 1300kg big bags are suitable for both containers and bulk vessel.